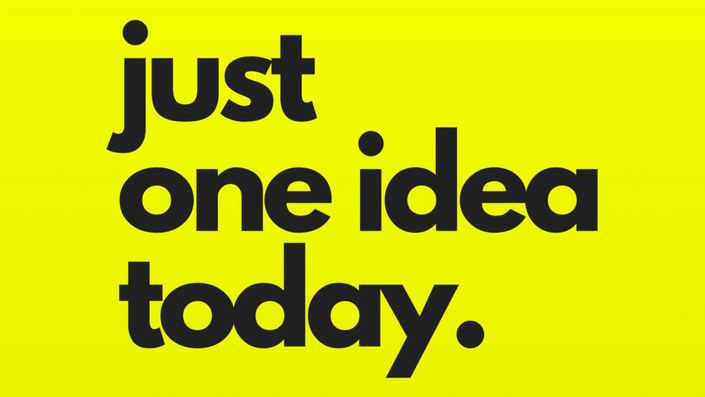 Just One Idea Today
Gain confidence + clarity in your ideas, week by week
Discover How to Gain Confidence + Clarity in Your Big Idea Within 20 Days Without Overwhelm or Struggle
Who wants to feel overwhelmed. Creating your idea is meant to be an enjoyable process, bringing something to life in the richest way possible. But it's easy to get bogged down in the to-do lists and overrun with the practicalities and miss out on the big insights which will make all the difference to a success or fail.
That's why Just One Idea Today is here.
A set of purposeful questions to draw out deeper insights in the development of your idea.
Without overwhelm or struggle.
You'll get five different questions at a time, which you can answer in your own time over 20 days or 20 weeks*. You might want to take one section per day and really focus on that aspect of your idea or answer quick-fire style and fast track your progress.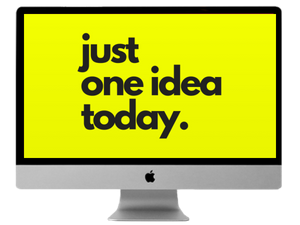 It's up to you.
It's your idea.
Your process.
And it would be wrong of me to tell you what feels best.
These are questions designed to bring you clarity.
They're not all serious.
They're certainly not marketing hyper-babble.
They're designed to cut to the core of helping you get what you need, quickly and easily so you can crack on with your idea and get it out there.
This is your time to create something unique.
Stand out.
Trust your process.
And accept a little help from Just One Idea Today to see things differently, create the best version of your idea possible and be amongst great company in the process.
Who wants to be a mini-me or a copycat clone? You have a big idea. Focus on it. Give it power to grow. Energetic, expansive ideas arrive in your life to drive you forward.
This is your time.
However busy you are if you have a burning desire to make your idea happen Just One Idea Today will help you clarify, strengthen and perfect your idea so its ready to be unleashed on the world.
You want to gain real ground, without the heavy lifting. Without fear of looking silly, struggle or burnout.
This is for you if you want all those things.
You get:
Purposeful, powerful questions. Every single week. And a solid framework.
Personal email support, for when you need help with the tricky questions.
Feedback and clarity.
Accountability.
A private, supportive Facebook group, who can act as a sounding board and help nurture your idea when you need it.
So you can:
Make your idea stronger, week by week
Build on your progress
Know where you stand in your marketplace
Make your idea stand out from your competitors, in bright lights, with confidence.
There's no time to waste!

* You can choose to have your questions sent to you either every weekday for 4 weeks (i.e. 20 days) or every week (i.e. 20 weeks).

The speed you take this programme at is entirely up to you - you will have my support at every step of the way.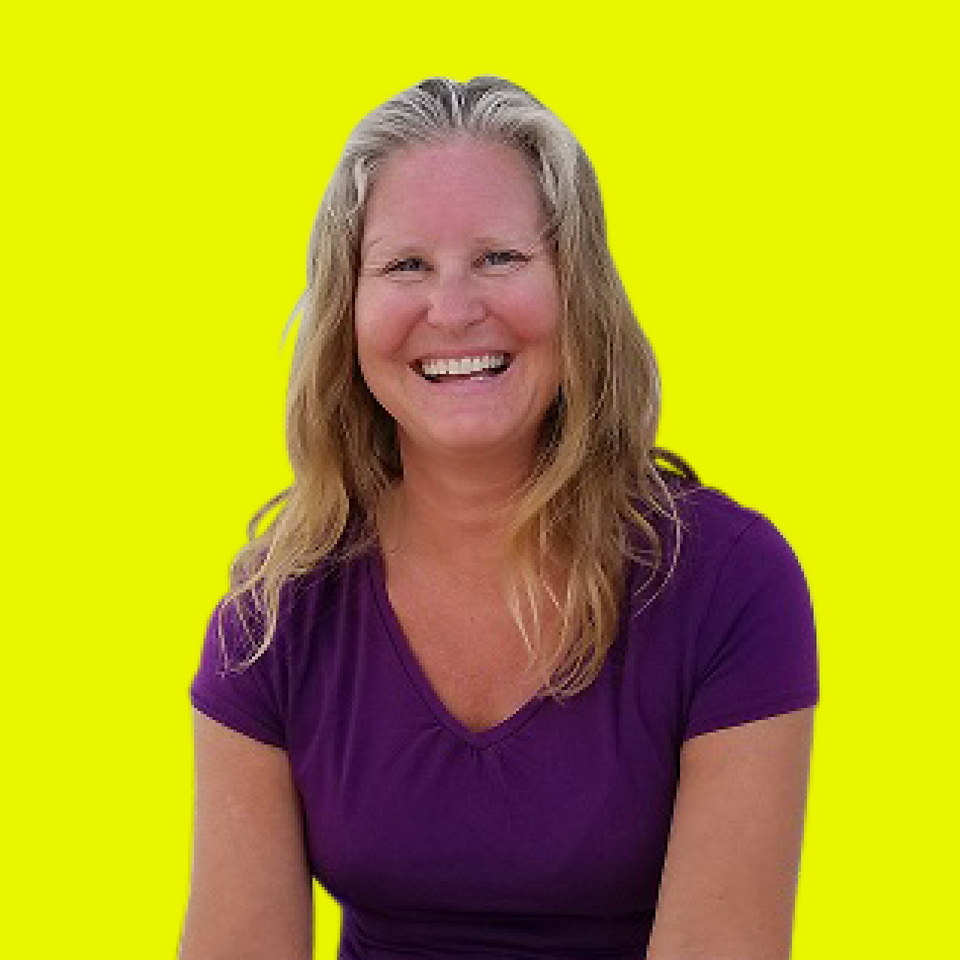 Jyll Hoyrup
Just One Idea Today provided me with probing questions that allowed me to think outside my perceived "idea box". I have gained more clarity on my idea. I am also thinking broader and tuning in more to the impact on the World that I want to have with my idea.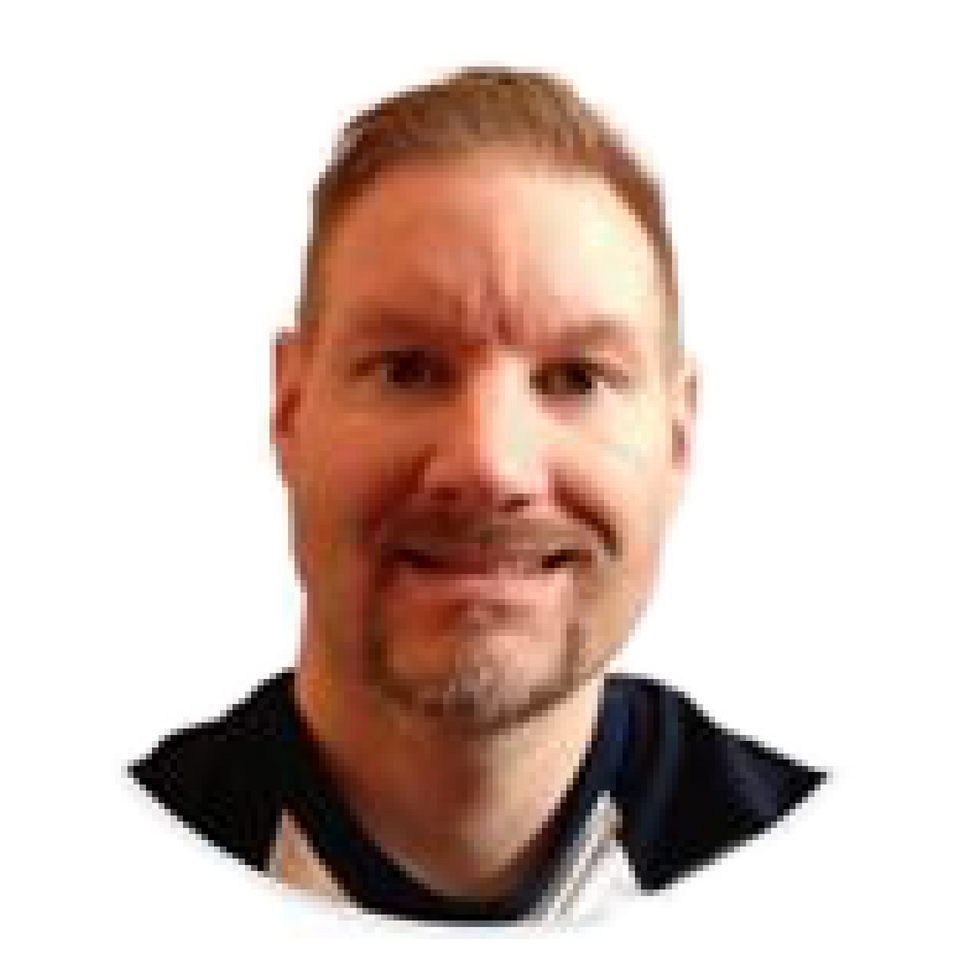 JJ Hiller
If you need clarity or a series of specific questions to develop your strategy off of the bigger picture then this is a simple format that anyone can follow if they make an effort to do the work.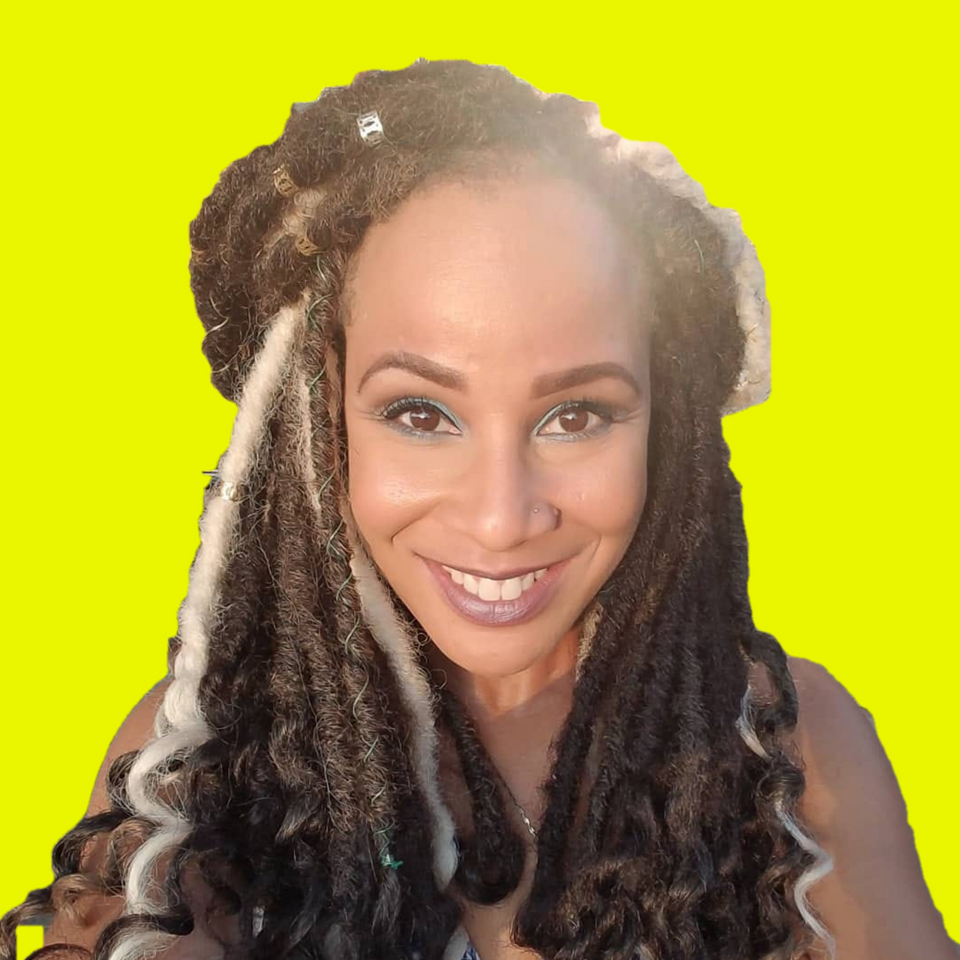 Leah Patterson
The impact of this program is I've been able to think more clearly about how to actually create what I'm envisioning.
Your Instructor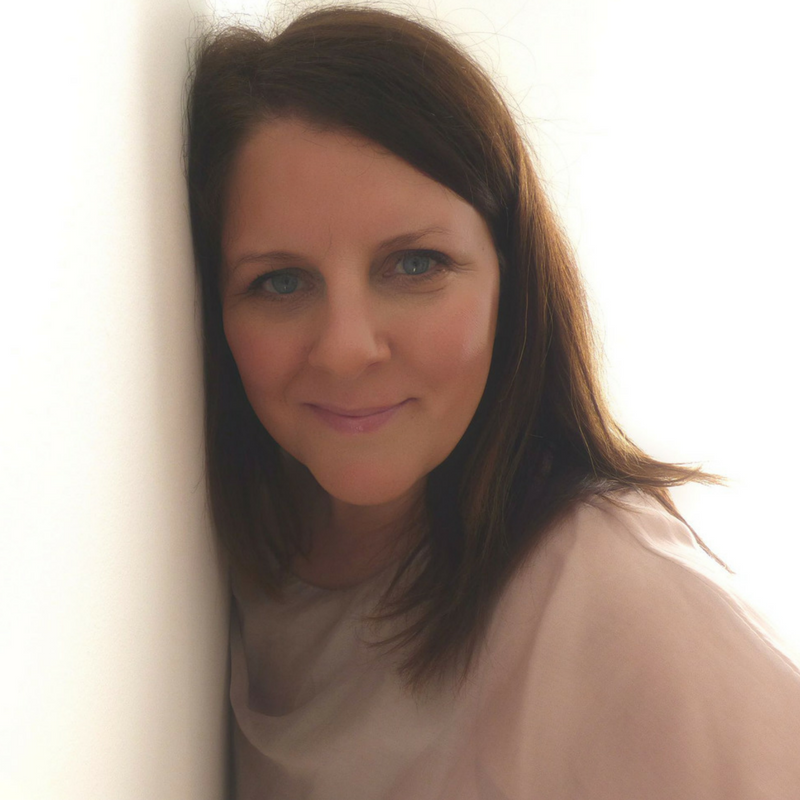 I'm the Ideas Girl. My background is in strategic marketing, PR, social media and project management. My future is in ideas. I'm professionally qualified with the Chartered Institute of Marketing, holding a postgraduate diploma in strategic marketing. After working for the BBC I spent a lot of time in the education sector. I've flirted with freelance work and consultancy but the BIG thing I've noticed is that people want practical results (ridiculously fast). That's where I come in. I create practical online courses which help you get the results you're looking for quickly and easily. One powerful idea can change your world, last a lifetime or even create a legacy.
Frequently Asked Questions
When does Just One Idea Today start and finish?
We start on a Monday. You'll get five different questions at a time. You can choose whether you want to take the programme in 20 days or 20 weeks - that is - you can have your questions sent to you either every weekday for 4 weeks (i.e. 20 days) or every week (i.e. 20 weeks).
Do I have to share my ideas in a group?
Ideas are precious, we get that. It's entirely up to you if you choose to share your ideas in the private community or keep them to yourself and perhaps discuss themes or matters surrounding or pertaining to your idea instead. The choice is yours.
What if I miss a day, or a week?
Your questions will be waiting for you. You can skip over them, save them for later or catch up in your own time. We appreciate life gets hectic sometimes. This programme has been designed to focus on one idea at a time, but you can structure it however suits you best.
How does it all fit together?
There is a framework you get - so you can see just how your idea progresses, builds and fits together. This programme gives you one big picture - so you can see for yourself where your idea can take you.
How much support do I get?
You'll join our Facebook community and be amongst likeminded entrepreneurs, for inspiration, accountability, friendship and support. You'll also have access to me, via email to help you with any tricky questions. I read every email and reply personally.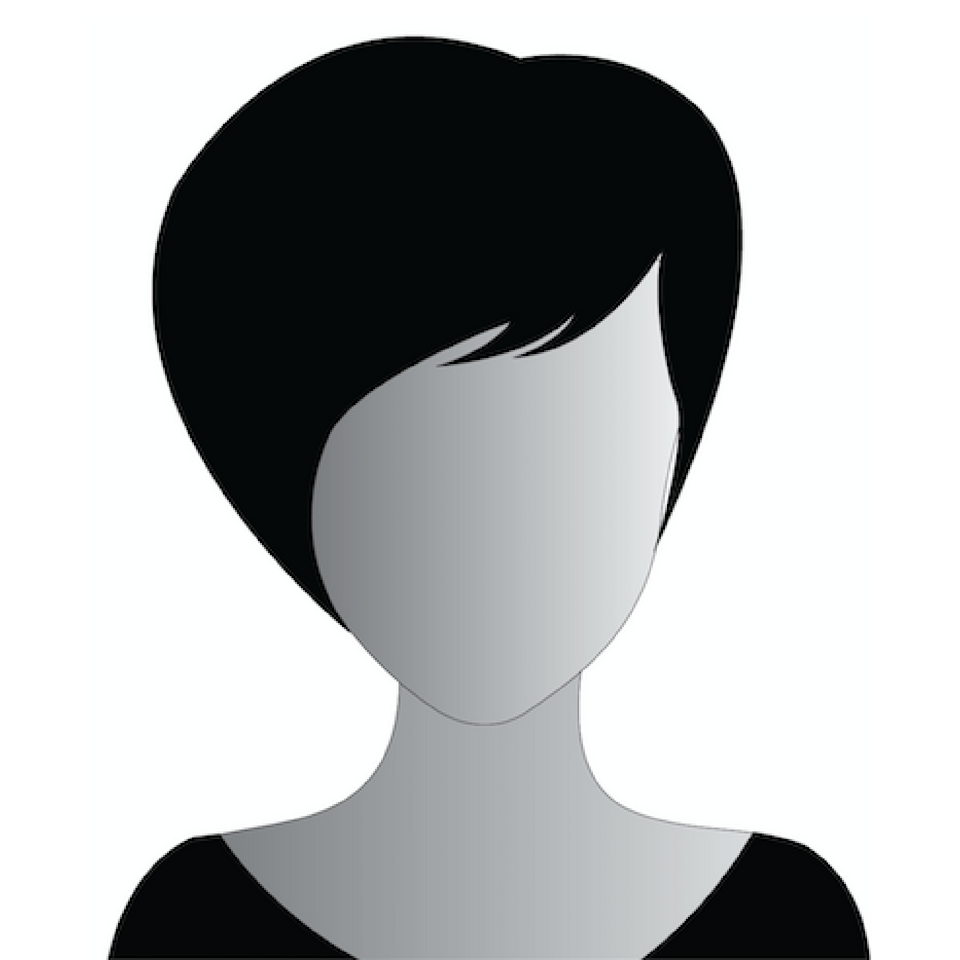 Joyce Lynn Elder
It's really pushed me to get more clear and committed to my idea. I've fallen even more in love with my idea as a result of Just One Idea Today.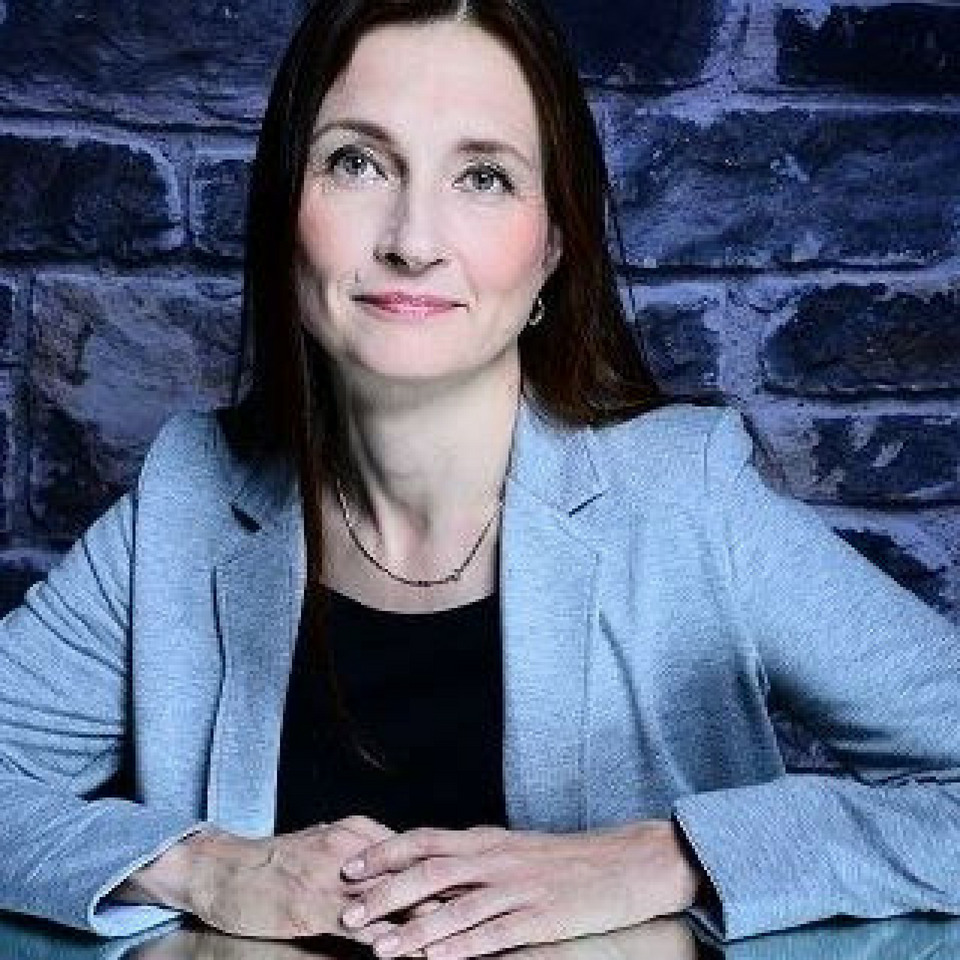 Katri Ann
I have a structure to build on. I've had to think through and write down my thoughts. Just One Idea Today is good for framework building. I like the weekly emails - I've not seen this before.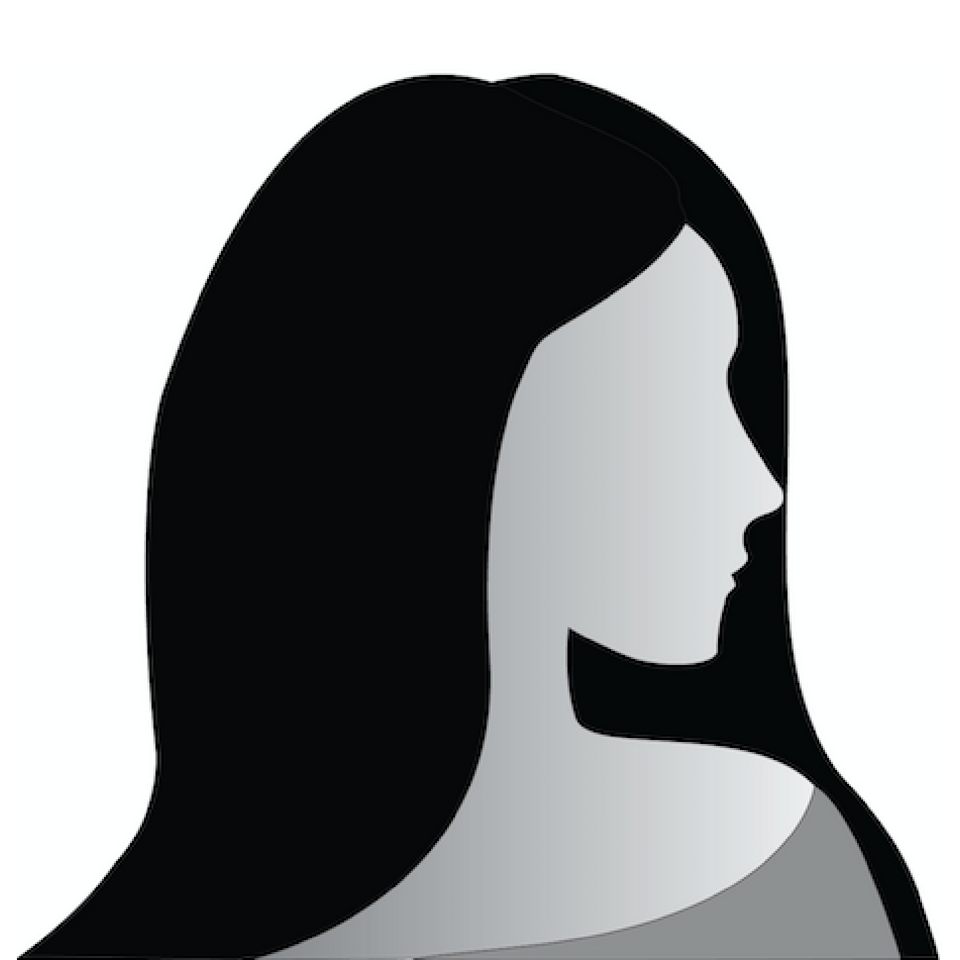 Anon
The questions are really helping me pull things together. The greatest value for me has been pulling my ideas together and seeing how they fit in with who I am as a person. I feel relaxed about things. I've realised I don't have to do everything at once; that I can take baby steps and still get to where I want to be. This is a brilliant way to focus your idea(s) and to find out exactly what you want to do with your idea.